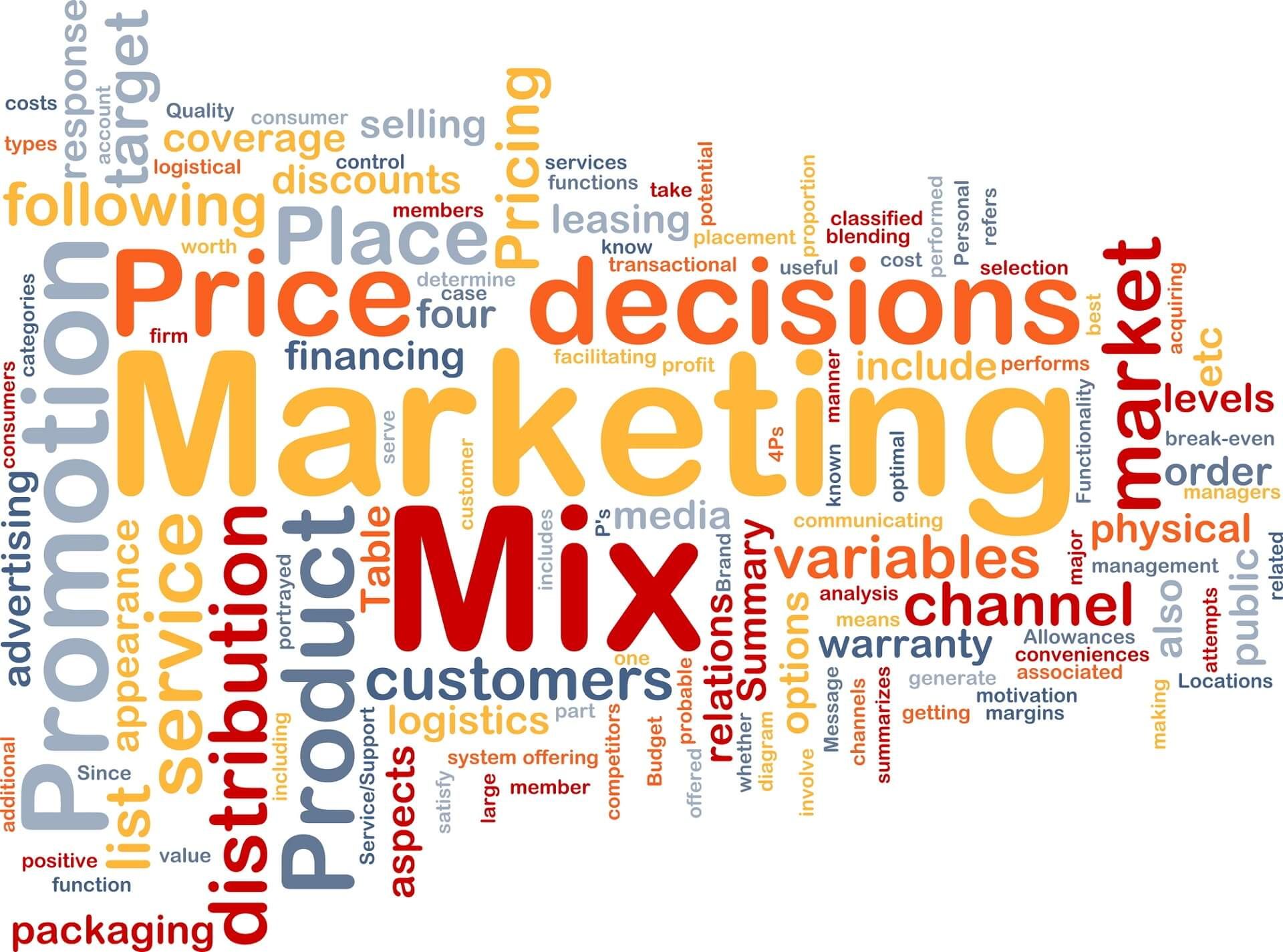 Marketing, when done right, is effective at building awareness, generating leads and growing your business. You can try any number of marketing strategies and tactics but without understanding your business, analyzing your situation, and building the right marketing mix, you'll waste time and money.
What is the Marketing Mix?
When people talk about a marketing mix, they are referring to a combination of marketing tactics that will generate the awareness, leads and ultimately sales that will fulfill their goals. No one marketing method is a panacea for business growth. Nor do you want each approach to be executed in isolation. Developing a mix of tactics working together will improve results significantly.
The Value of a Marketing Mix
There are countless options for marketing your business. Putting together the right combination will maximize results and return on investment. The right mix will also efficiently reach your target audiences, effectively engage them and move them to action getting you the most out of your effort and investment.
If you fail to recognize the importance of a properly executed marketing mix, then you leave yourself open to:
Losing sales to competitors
Losing market share to existing and start up competitors
Gaining and retaining fewer customers
Missing out on opportunities
Suboptimal results
Missing sales and bottom line objectives
Building Your Marketing Mix
Establish Goals and Objectives.
Building an effective marketing plan begins with setting goal and objectives. Use your annual and monthly sales goals to build specific goals for your marketing plan. Understand how many customers and how many leads you need to reach your goals. Set definitive monthly objectives for your marketing strategies that will attain overall goals.
Understand Your Business.
Before putting a plan together you'll need a comprehensive understanding of your business.
Analyze your business data and financials. Determine your most purchased products, your most profitable products, type of industries you serve and the demographics of your customers. Evaluate marketing stats for any programs you've run to date.
Understand your business reputation. Talk to your team and your customers. Even talk to prospects or competitors. Find out what their perceptions are of your business and about your products/services. Use this information to see how it concurs with how you see your business. These insights is a great foundation for making improvements relative to products, customer service, and more.
Know your competition and what they are doing. Do some research to find out how your business compares with your competitors. Do they offer the same products and services? How do they promote their business? How do they compare in price and value?
Understand what you sell. Every business sells a product or service but what exactly do you do for your customers. Understanding the benefits of your offering will help clarify your value proposition.
Build your ideal customer(s) personas. Build a profile of exactly who needs your product or service, and what attracts them to it in the first place. Construct a demographic profile for each type of customer and incorporate their buying process. Engineer these personas with a high level of detail to align products and services with specific target markets and to cater content to each specific audience.
Assess current marketing tactics. Take a snapshot of the marketing you are doing now and how effective it has been. Highlight what has worked and what hasn't and what gaps may exist in supporting sales efforts. Identify the markets that are well served and the ones that haven't been.
Analyze and get ready to plan.
Using the information that you have collected about your business, your competitors, your customers and your offerings, map out a SWOT analysis. By identifying your strengths, weaknesses, opportunities and threats, you'll be able to build on the good and correct what needs improvement. This exercise will help you build the strategies, tactics, unique value proposition and messaging to use in your marketing plan.
Build your plan
Now that you have identified your target markets and have a greater understanding of what your customers' preferences are, it's time to build the marketing plan. After pulling all the contextual information and relevant metrics into your marketing plan, it's time to break down your marketing strategy. Build tactics to reach each target persona.
Set objectives for the plan and for each campaign. For example, are you interested in growing awareness of your brand overall or perhaps you are looking to increase sales 20 percent per quarter, or both. Develop a list of measurable, concise goals so that you'll know when you've achieved them.
Identify your ideal marketing mix: identify which media your target audience turns to for information on the type of product or service you sell. Avoid broad-based media -- even if it attracts your target audience -- if the content isn't relevant. The marketing tactics you choose must reach your prospects when they'll be most receptive to your message. Your promotional strategy will help you allocate resources amongst advertising, sales, public relations, etc. Maybe you've had luck going to trade shows to sell your product or buying online ads to drive traffic to your website. Determine what your customers are likely to respond to and what marketing channels are best for you.
Develop specific messaging for each type of media and for each target audience. Be specific and detail marketing materials, offers, content to be created, etc.
Include specific tactics for online marketing, for conversions and referrals.
Construct a schedule that dovetails with sales efforts, promotions, trade shows and any other initiatives that would benefit from marketing support.
Formulate a budget based on the strategies and tactics that make sense for your goals. Adjust your budget as needed to meet overall company objectives. As you begin to gather costs for the marketing tactics that you've outlined, you may find you've exceeded your budget. Simply adjust your tactics until you have a mix that's affordable.
Track and revise as you go. Your marketing plan is a living document that should be revisited regularly. Measure your results and revise your strategy and tactics to keep improving results.
Going through this process allows you to develop a marketing mix that is best suited for your objectives, your business and your market. It will uncover valuable insights that will help you understand your business better and deliver more effective results.