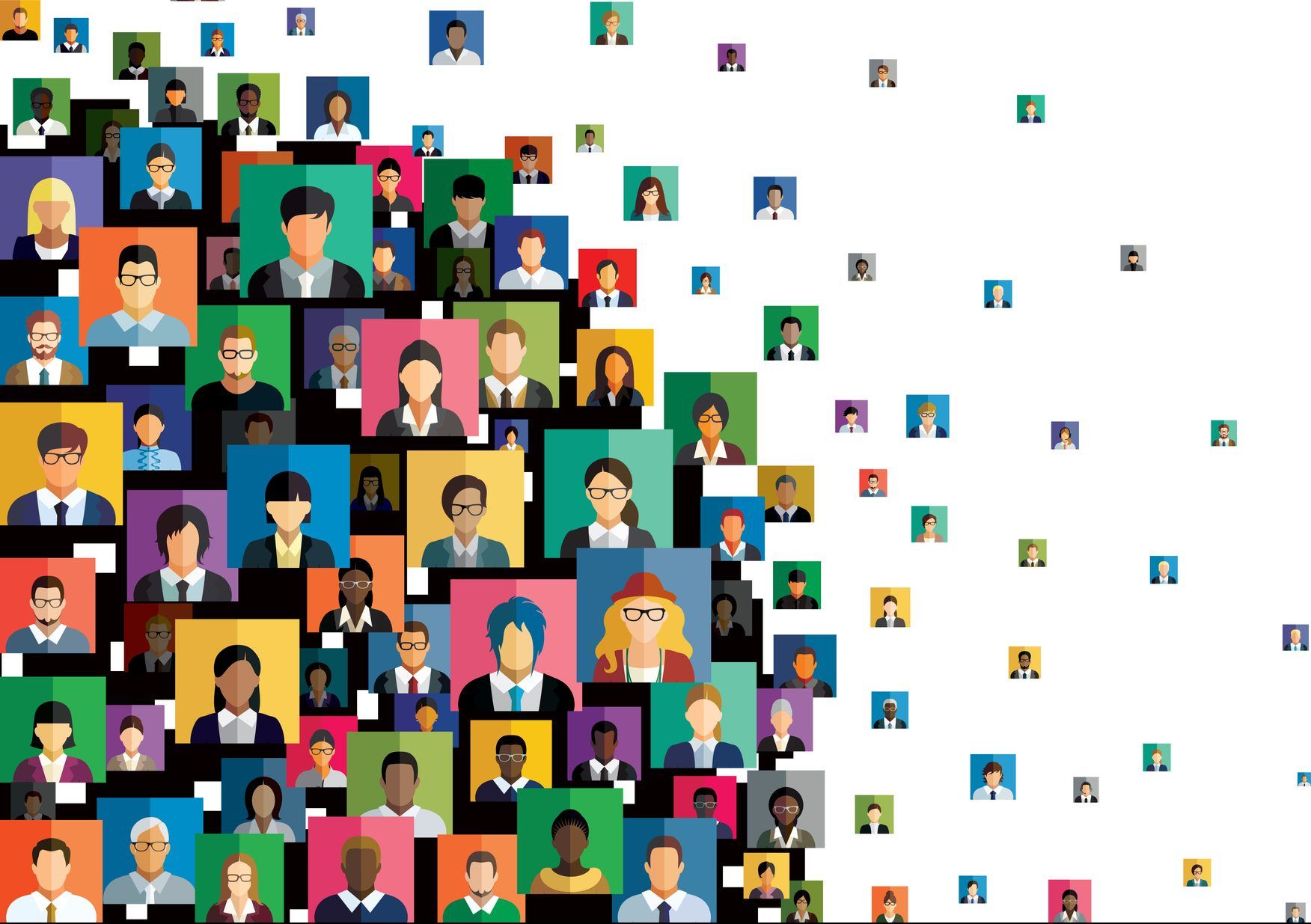 One of the biggest risks posed to small businesses during this crisis is that they are shut down while large companies can still operate. While many of our stores, mainly retailers, are forced to close, companies like Amazon and Wal-Mart can continue to operate because of their online presence and vast distribution networks that reach directly to our front doors. The big question is, after a month of two of forced online commerce, will it permanently change the shopping habits of customers. As small business owners we need to address this in order to stay viable.

Every crisis brings innovation and change. This crisis will be no different. Forcing people to shop completely online will impact future behavior. Many customers may have resisted online commerce, but now that they have used it more frequently, their preferences may have changed. Others may take social distancing to a more permanent scale where they don't want to be around other people unless it is required. 

This is the reality we live in. We may think we have a solid and loyal customer base. That may be true for about 10-15 percent of our customers, but we will need to fight or re-earn the other 85 percent. How do we go about doing that? How do we get those customers back into our stores? We have to adjust to our customer's requirements and use every channel possible to re-engage with them. Here are some suggestions on how to re-connect and re-engage with your customers.
Website – If you don't have one, build one. If you have one, make it better. Run specials on this site, create a newsletter, or post articles on it. People are going to shop online, so you will need to have a digital presence.
Brochures and Flyers – Pass these out on every street corner. Summer is coming and many high schoolers will be looking for part-time work. If it's legal in your area, put a brochure or flyer on every door in your neighborhood. Make sure the brochure or flyer has a great coupon so it will compel them to shop your store. Let your customer know that you are there and willing to do whatever it takes to get them back.
Rack Cards – Pass out rack cards at your point of sale. Design a simple and attractive 4" x 9" rack card with a nice coupon your customer can use the next time they visit your store. It will help promote customer loyalty and repeat business. When the customer checks out, simply place the rack card into their shopping bag.
Direct Mail and EDDM – To stand out and get your message seen, mail is still the best way of communication with your customers.  Studies show that response rates are higher for any type of direct mail than for digital communications.  Emails are quickly deleted and the contents never seen. You have to physically throwaway a postcard, giving your customer a chance to see your name and message. With an attractive offer, it is more likely your message will be acted upon. Every Door Direct Mail (EDDM) is a more economical way reach entire neighborhoods at as little as 18 cents per mail piece. To learn more about EDDM, please visit www.usps.com/business/every-door-direct-mail.htm.
Call Campaigns – Call campaigns can be effective for certain businesses. If you use a marketing company, this can be expensive.  There is a company called Global IT University that conducts an internship for students in which they learn to make sales calls. Global ITU partners with small businesses to do their call campaigns for free so their students can learn.  You can learn about this program at www.globalitu.com.
If cost is a challenge right now, think about teaming up with other small businesses to spread the cost. Share space on a brochure with another retailer and split the cost to distribute. Get a group of businesses together to develop a rack card or share an EDDM mailer. By working with other businesses in your area, you'll be able to keep costs down while generating traffic.

In order to survive, we will have to remain relevant to our customers and clients. In order to do that, we must market and advertise. Don't think of that as a spend, think of it as an investment. Without that investment, our chances of staying in business go down dramatically.

At Minuteman Press Newark, we are here to partner with you to rebuild your business. To learn more about  the work we are doing to help local businesses connect and reconnect with their customers and provide strategies to grow your business, call me at 973-624-6907 or email me at ken@mmpnewark.com.