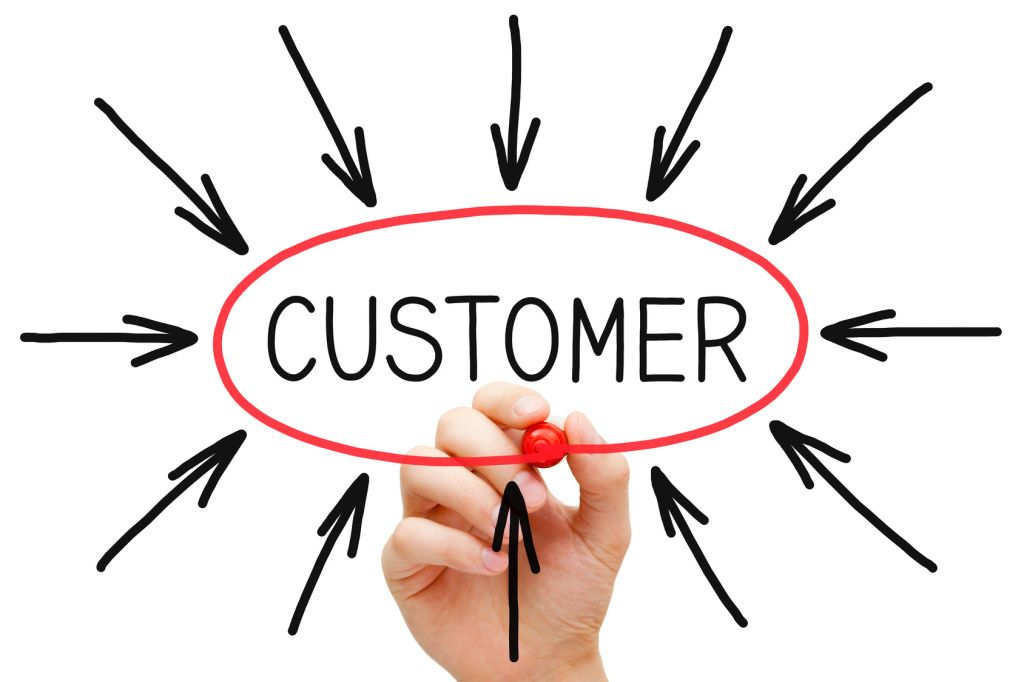 Shopping habits may have changed during COVID but it's time to pull out all the stops to bring customers back.
Now that businesses are reopening, we need to help each other get back customers that have forgotten about us or have gone elsewhere. As people have established new online shopping habits to source products and services, we need to figure out what we can offer to bring them back.

Every crisis brings innovation and change. This crisis is no different. Many people may have resisted online commerce in the past but out of necessity they have gotten used to it. The pandemic has forced people to shop online more than ever before. This could have a long-term impact on buyer behavior but it doesn't need to.

While we may think we have a solid and loyal customer base, in reality our loyal customers may only account for about 10-15%. We need to fight to re-earn the other 85%. How do we become relevant again to our customers? How do we get them back into our stores? We need to address our customers' needs and use every channel possible to re-engage with them. Here are some suggestions how that can be accomplished.
Website – If you don't have one, build one.  If you have one, make it better. Run specials on your site, create a newsletter, or post articles on it.  People are going to shop online, so you will need to have a digital presence.
Brochures and Flyers – Pass these out on every street corner.  Summer is here and many high schoolers are still looking for part-time work. If it's legal in your area, put a brochure or flyer on every door in your neighborhood.  Make sure the brochure or flyer has a great coupon so it will compel them to shop your store.  Let your customer know that you are there and willing to do whatever it takes to win them back.
Rack Cards – Pass out rack cards at your point of sale.  Design a simple and attractive 4" x 9" rack card with a nice coupon your customer can use the next time they visit your store.  When the customer checks out, simply place the rack card into their shopping bag.
Direct Mail and EDDM – Mail is still the best way to communicate with your customers.  Studies show that response rates are higher for mail items than for digital communications. You can delete an email and never see the contents. Because it is necessary to physically throwaway a postcard, at the very least it gives your customer a chance to see your name. With an attractive offer, it motivates them to read it. Every Door Direct Mail (EDDM) is an economical way reach entire neighborhoods at as little as 18 cents per mail piece. To learn more about EDDM, please visit https://www.usps.com/business/every-door-direct-mail.htm.
Call Campaigns – Call campaigns can be effective for certain businesses. If you use a marketing company, this can be expensive. There is a company called Global IT University that conducts an internship for students in which they learn to make sales calls. Global ITU partners with small businesses to do their call campaigns for free so their students can learn. You can learn about this program at http://www.globalitu.com/.
Team Up - Some of the channels can be expensive, so think about teaming up with other small businesses to spread the cost.  Share space on a brochure with another retailer and split the cost to distribute. Get a group of businesses together to develop a rack card or share an EDDM mailer. By working together with businesses in your area, you keep costs down while generating traffic to a specific location.
In order to survive, we have to remain relevant to our customers and clients. To do that, we must market and advertise. Don't think of it as an expense, think of it as an investment. Without that investment, chances of gaining back customers goes down dramatically. The sooner we make that investment, the higher our chances of being successful.

At Minuteman Press Newark, we are here to partner with you to rebuild our local businesses. To learn more about the work we are doing to help our local businesses connect and reconnect with their customers and provide strategies to grow your business, call me at 973-624-6907 or email me at ken@mmpnewark.com.