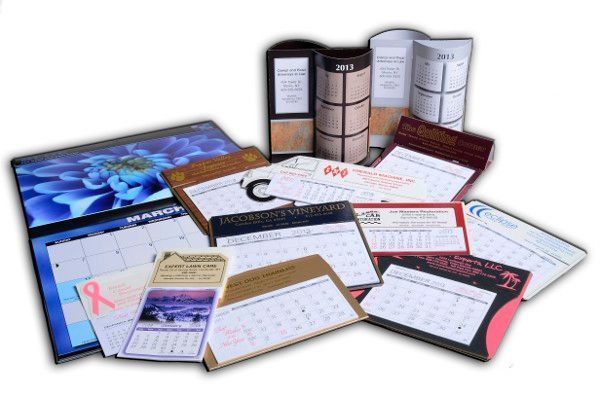 Calendars are a powerful tool for marketing your brand cheaply and effectively.
While digital calendar apps are widely used, people still like to have a big, fun, printed calendar in front of them for easy reference. This makes calendars one of the most efficient ways to build brand awareness. Promotional items that people actually use help make a positive connection between you and your audience, and keeps your brand top of mind.
Although there are other ways to market your brand, there aren't many that are as effective, inexpensive, or flexible. A calendar is something you pay for once, but it lasts all year. From a design standpoint, your options are essentially limitless because calendars can be made in all shapes and sizes. People check their calendars multiple times a day, every day of the year. That's a lot of impressions for very low cost.
Get the most out of your calendar by:
Incorporating your brand on every page
Personalizing them with images people will want to display
Including monthly specials or coupons
Distributing them in time for the holidays
At Minuteman Press Newark we will work with you to customize a calendar with your brand and message.