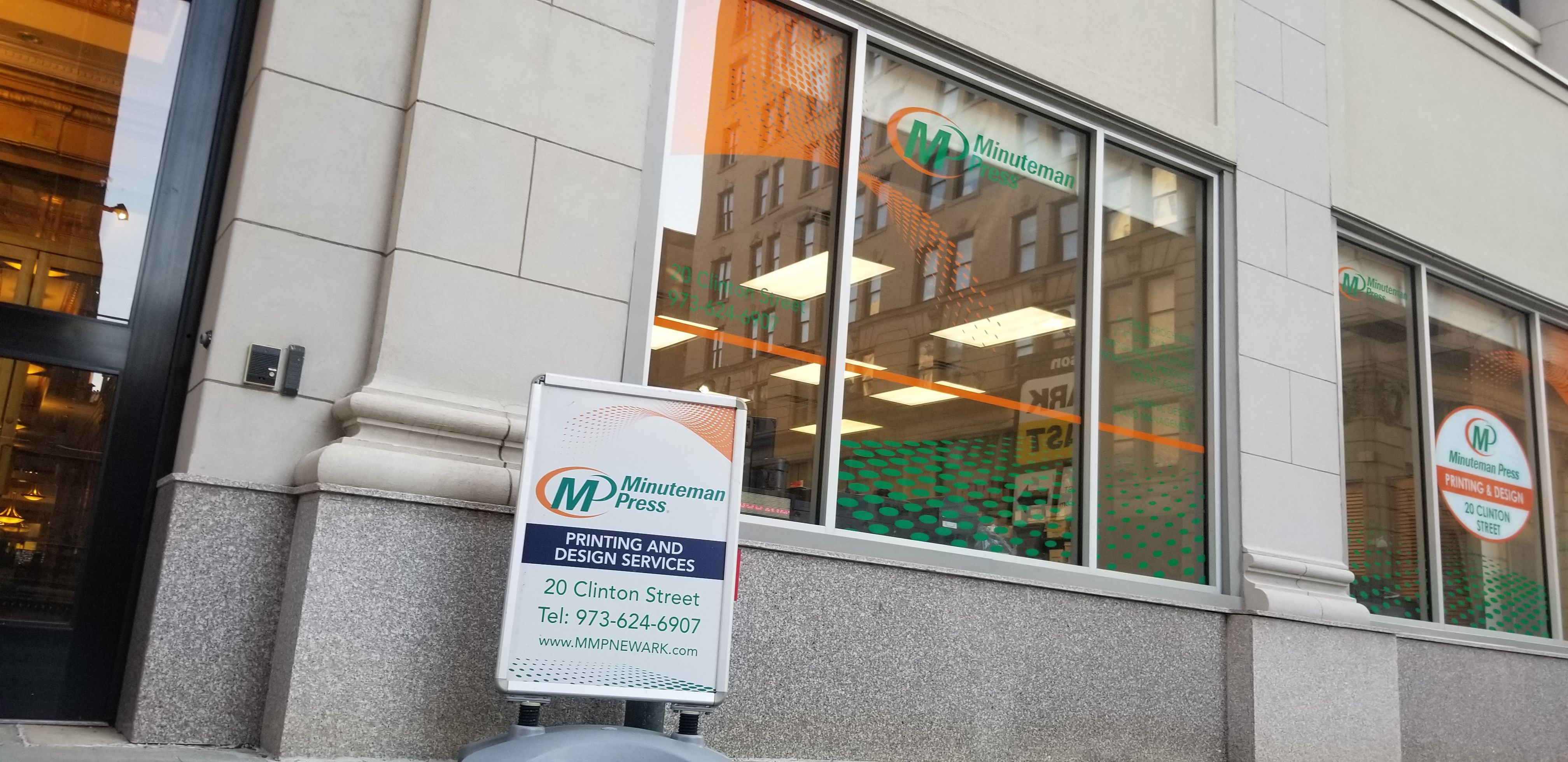 Ken Tays, a veteran and financial services consultant, has become the new owner of Minuteman Press Newark effective November 1st. Mr. Tays took over the business from the former owner, Holly Kaplansky. Ms. Kaplansky was the owner for 15 years. Ken relayed, "This is a new and exciting venture for me following a career in the military and in financial services."
Minuteman Press (MMP) is a long-established commercial printer located at 20 Clinton Street in Newark. As a full-service commercial printer, any type of printing that a business needs, MMP can take care of. Their mission is to provide their clients with the highest quality products and services in a timely manner at a competitive price. Their clients include all types and sizes of businesses from mom & pop shops, to non-profits, to large corporations.
New owner Ken Tays began his career in the US Army serving in Europe, Korea, and the United States. Ken is a two-time combat veteran serving in the first Gulf War and in Bosnia. He has many distinguished military awards including 4 Army Commendation medals and 3 Army Achievement medals.
Following his time in the US Army, Ken's career has been in business-to-business financial services. He worked for the Treasury Department, PricewaterhouseCoopers, Citi Bank among other firms. About two years before becoming owner of Minuteman Press Newark, Ken founded Audit Risk and Regulatory Advisors.
Ken holds a Finance degree from Texas State University and a Master of Business Administration from Florida State University.
Ken shared how he came to the decision to make this move. "Becoming owner of Minuteman Press Newark is a new chapter in my life. Owning a brick and mortar establishment has always been a dream of mine. I look forward to applying my business-to-business experience through personal attention, timely solutions and high-quality deliverables for our clients."
The extraordinary team at Minuteman Press will continue to design, manage and deliver high-quality printing and marketing solutions.
Mr. Tays looks forward to meeting MMP's current clients and the broader Newark business community. He encourages them to stop by to say hello and pick up a free "New Ownership" gift.